New stadiums: Edinburgh, Greenock and Paisley
source: StadiumDB.com; author: StadiumDB.com team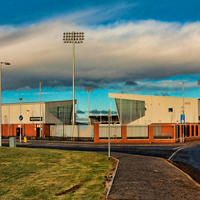 They may not be the biggest, but one was built back in 1879, another is among the most important in the Scottish capital, while the third is among Scotland's newest stadia...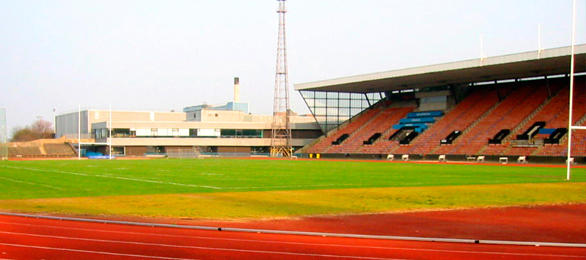 One of the best situated stadia in Edinburgh lies just a few hundred meters south of the Easter Rd Stadium. Due to its multi-functionality it's mostly used by local athletes. Built for the 1970 Commonwealth Games, it received a running track and has three indoor halls integrated with the main, southern stand.
This grandstand is the stadium's only one, with remaining sides having simply benches mounted onto land slopes. Thus all of the 7,500 seats are located south of the pitch and covered, making up for almost half of the stadium's capacity.
But its size was never an issue for football fans, or at least it was never too small. Home team Meadowbank Thistle couldn't get more than 1,000 people inside and this was among reasons for the club's relocation to Livingston in 1995. That meant Edinburgh City, a local league club, remains currently the sole football tenant.
However, as one would assume, it's not all about football here. Commonwealth Games were held here twice, in 1970 and 1986. Dozens of other sporting events came as well, with concerts joining between 2005-2008, bringing the likes of Radiohead, Muse or Kaiser Chiefs here.
Priority still remains within local sportsmanship, shown very well in 2006, when thousands of people opposed city's plans to tear the stadium down and make way for residential estate. Since then no decision as to the venue's future has been made, but it's apparent one has to come soon with desperate need for improvements of building anew.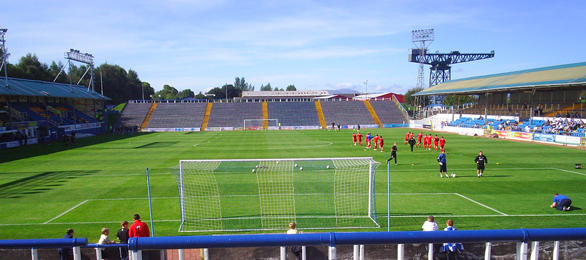 Though seems very modest today, this is quite a piece of history for Scottish football. Serving residents from 1879 (!), it hosted the Scotland-Wales international in 1902 and was the sight of domestic supremacy struggles. This was the case in 1922, when Greenock Morton fought Celtic in front of record crowd of 23,500 people (half of today's population of the stadium).
Obviously, it underwent many renovations, getting a new covered main grandstand in 1931, first floodlight in 1958 and a renewed north end in 1978.
In 2012 it was one of the venues holding U17 Euro.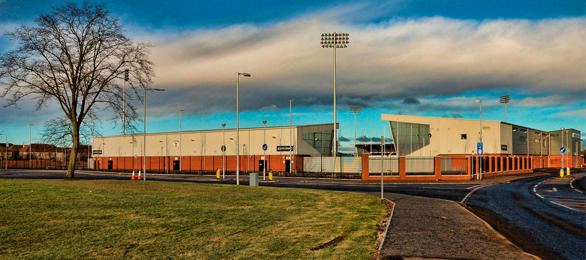 Just like with many British stadia built after 2000, history of this one begins with a... supermarket. It wasn't until Tesco bought the old stadium at Love Street, that club had funding for this new development.
Works started in 2007 and allowed for opening already in January of 2009. The stadium consists of four independent grandstand, each with cover and seated. Usually the north end is given to away fans, but for larger followings even half the stadium is given to the travelling support.