Mallorca: The dream that won't come true
source: StadiumDB.com / UltimaHora.es; author: michał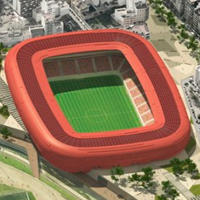 It was in 2010 that Real first announced plans to build a new stadium in its former spiritual home, south of the existing Son Moix. There were renderings, a financial plan, but it won't happen – the municipality refused this week.
When Real introduced its new vision of returning to the centre of La Palma, many fans were enthusiastic. After all, Son Moix may be quite modern, but it's got a running track and had to match the legend of Estadio Lluís Sitjar, Real's spiritual home for half a century.
Returning to central district of Fortí wasn't sentimental, though. It's simply a good business, as the old stadium is still standing (though slowly falling apart), is in private hands of 150 shareholders and provides one of the best plots in the city for commercial activity.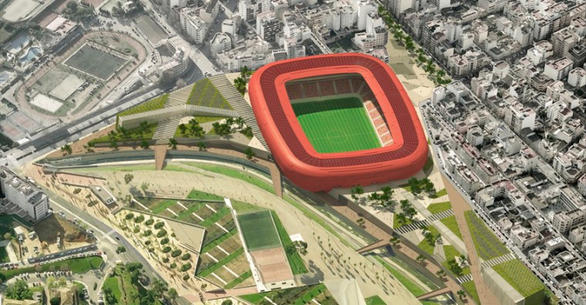 This made Real plan a 27,000-seater and a shopping centre. Together with necessary infrastructure changes (to name just pedestrian bridges and parking facilities) the whole project was estimated to cost €200 million. All of which would be covered by private partner of Real and the shareholders, who would in return receive the best located mall in tourist-rich La Palma.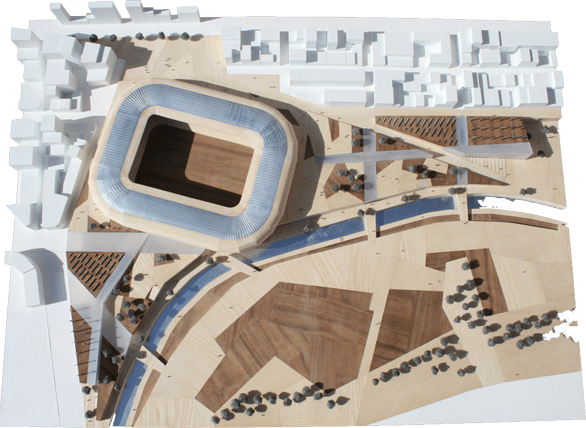 The plan had one obstacle – according to plans in place at the city hall, the plot can only be used for sports and leisure, not for commercial activity. The city could change its planned use, but... won't. This week the city hall published a 5-page report, stating this would make a dangerous precedence and the site of Estadio Lluís Sitjar will remain for sports only.
This of course makes the whole plan of Real not viable any more, though one might argue that the city is just trying to force Real to stay at Son Mooix, which is municipal property and would lose its only big tenant, thus start generating losses.
Even worse, the city urges owners to demolish the ruined stadium, which is in catastrophic condition and poses a threat to public safety.