Lviv: Karpaty still not moving to Arena Lviv. Why?
source: StadiumDB.com; author: michał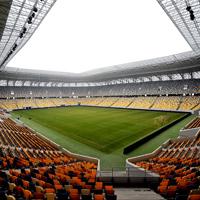 Yesterday some media informed about possible demolition of Arena Lviv, Euro 2012 host stadium. There is no such option, but it's true that authorities are struggling to find any use for the venue. Preferred tenant Kaparty aren't making it easier and present their expectations.
Yesterday saw youth teams of Ukraine and Poland play at Arena Lviv, marking only the second fixture this year. What's worse, there are no plans for upcoming ties here, in the outskirts of Lviv. A media forum is to take place in May, but that can hardly be compared to having an anchor tenant.
Both Karpaty Lviv and FK Lviv were invited to move in back in 2011, but both did the very same thing – abandoned the new stadium after just a few fixtures with no official justification. This left local authorities with quite a burden, costing taxpayers millions annually. At this point Arena Lviv is almost UAH 1 million in debt for electricity alone and suppliers threaten to cut the stadium off in just two day (March 29), if arrears aren't covered.
Meanwhile, neither of the football sides was hurt with the lack of new host venue – Karpaty play at Stadion Ukraina, while FK Lviv use the small Lafort Arena.
First of the teams was expected from the very start to move here, well before the Euro 2012 arena was opened. There was no official agreement about between authorities and the club, though.
This led to Karpaty dropping the plans after having seen the bill on using the new stadium. As Radio Svoboda revealed yesterday, the cost of playing at Arena Lviv is seven times higher than at Stadion Ukraina – UAH 21 million compared to 3 million, respectively (or €2m/$2.6m compared to €0.29m/$0.37m).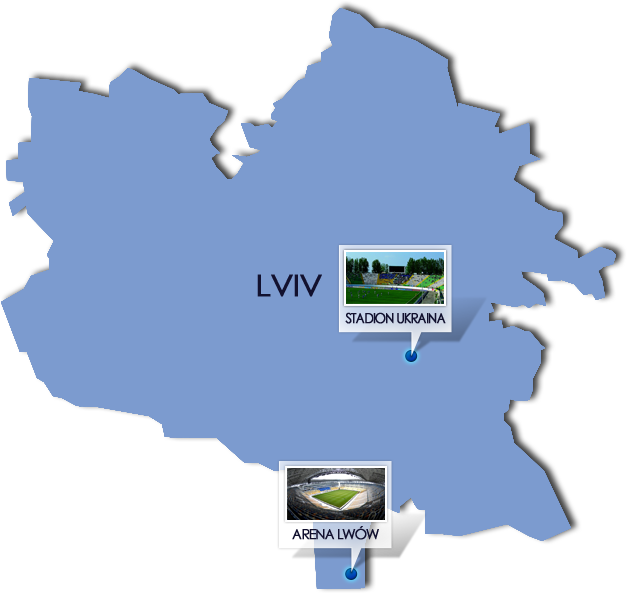 To add to the issues, Arena Lviv is located almost outside city limits, with very poor access. Getting there with public transport may take over an hour. This stands in opposition with supporters' habits, as many of them simply walk to Stadion Ukraina, located much closer to the centre.
Kaparty yesterday presented their expectation publicly. The club want authorities to share the maintenance cost by donating UAH 10-12 million annually (some 50%, roughly €1 million, $1.5 million). Karpaty also expect decent public transportation on matchdays for attendances not to drop.
What's more, the football side want a compensation mechanism, in case operating the Arena doesn't cover costs. And finally, Karpaty expect the city to fulfill the promise from 2008, when they announced transferring Stadion Ukraina to the club once new one is ready.