London: Olympic Stadium takeover for judicial review. Again...
source: BBC.co.uk / Telegraph.co.uk; author: michał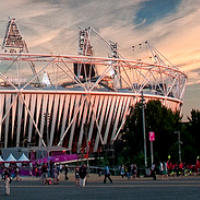 It's been barely two days since we've heard West Ham and LLDC are close to signing the 99-year lease for Olympic Stadium. Well, they may be forced to start over for the third time as Leyton Orient demand judicial review of the procedure leading to West Ham being selected in the first place.
In case you haven't followed this issue or simply got lost along the way (cannot blame you!), London Legacy Development Corporation (LLDC) announced in December 2012 that West Ham is yet again the preferred bidder to be granted 99-year lease of the Olympic Stadium.
Despite time passing quite quickly, no agreement between the two has been signed yet. Several times one of the sides had indicated the contract being almost ready, but to date nothing has been secured. Just two days West Ham announced it's close to the deal being sealed, but we may have to wait once more, maybe a lot longer than planned.
The reason is Leyton Orient demanding judicial review of the entire procedure. It's the second time The O's are doing this and their first attempt from 2011 proved successful, leading to the first selection (also with West Ham chosen) being cancelled. This time Orient are convinced the LLDC hasn't taken a serious look into the potential ground-share between West Ham and Leyton Orient.
The Brisbane Road club officials are desperate to move to the Olympic venue as they fear staying at their current stadium may lead to the side being marginalised by West Ham, their new mighty neighbour.