Bilbao: Time to say goodbye to San Mamés, new one's rising
source: CanalAthletic.com; author: michał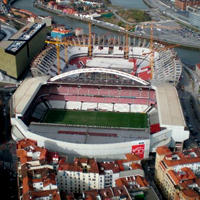 Monumental structure has already reached its peak with steel roof supports in place. Meanwhile on the terraces seats started appearing. Which leads us to the bad news – demolition of the cult "Cathedral" will start this summer.
Contractors are doing their best to allow Athletic play their first home fixture at the new stands in September this year. They assure all deadlines will be met.
Almost all prefab elements of the stands are in place already and work began on steel roof structure. Meanwhile, installation of seats began on March 5, results of which may be seen below.
As we wrote previously, the new San Mamés has to be built partly in place of the existing stadium due to lack of space. This means in September Athletic will move to some 60% of the new stadium.
Remainder will be under way once the old "La catedral" gets demolished. These works are expected to start after current season and lacking stands are to be ready before 2014/15 La Liga season gets under way.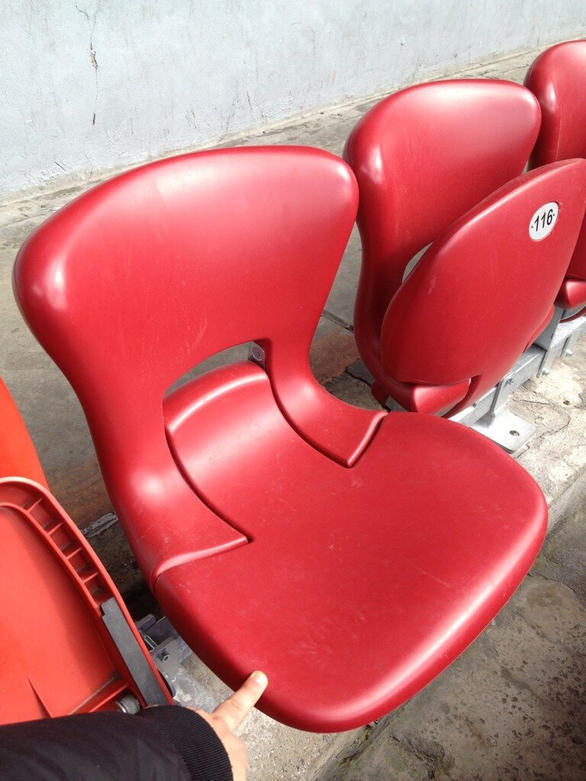 Photo: @endikadesigner, SanMames.org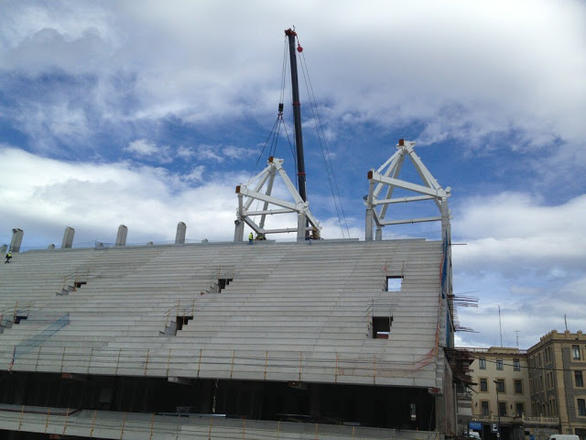 Photo: @endikadesigner, SanMames.org