Belarus: BATE Borisov stadium to open this year, but with a delay
source: TVR.by / BATEBS.blog.tut.by; author: michał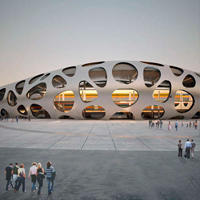 Currently it's 50% done and contractors await for spring to come for good before they intensify works. Most modern stadium in Belarus is to open in late 2013, with a slight delay – according to TVR.
Deputy Governor of the Minsk region Anatoliy Mirchuk appeared in Borisov recently to overlook the construction progress at Belarus's newest stadium. The arena that was due to open in mid-2013 will certainly not be delivered in time, but the delays should be a slight one, allowing BATE to move in this year.
Reason for slow pace isn't only the harsh weather during winter months, but also parallel works on the documentation and construction, leading to some discrepancies between the two.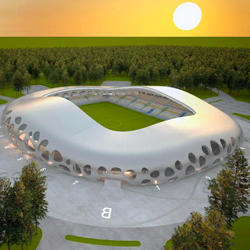 Currently the project is 50% ready with most of the steel structure in place and terracing prefabs as well. However, many further stages cannot be started before weather conditions become more friendly and temperature stops falling below 0 degrees. That's when contractors plan to intensify their efforts.
Eventually Borisov is expected to receive the most modern venue in all of Belarus, with UEFA Category 4 that allows to play games up to Champions League smifinals. For the first time in Belarus special rooms for children will be provided, just like Wi-Fi throughout the stands.
Most recent photos by BATEBS.blog.tut.by show the progress from late February: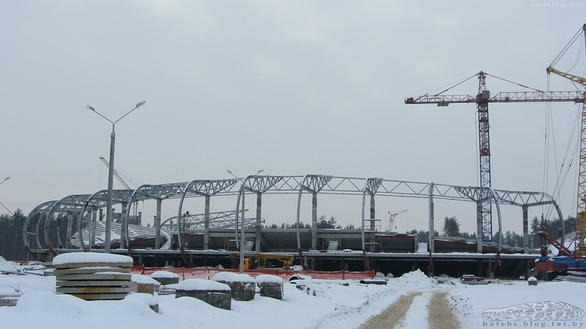 Photo: BATEBS.blog.tut.by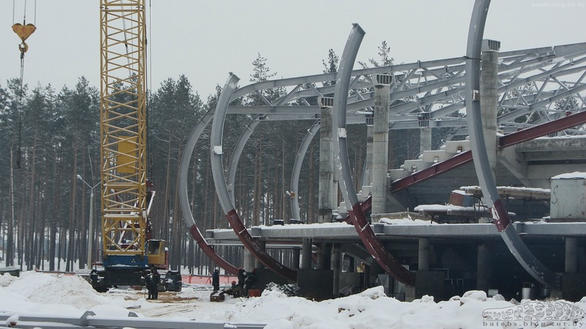 Photo: BATEBS.blog.tut.by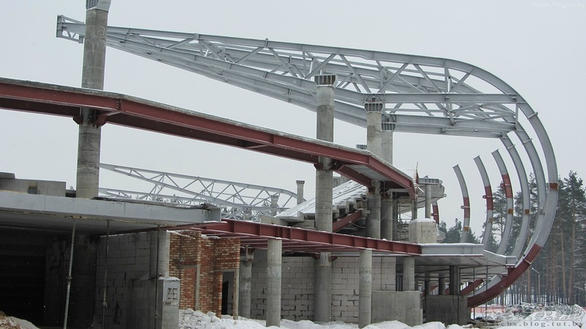 Photo: BATEBS.blog.tut.by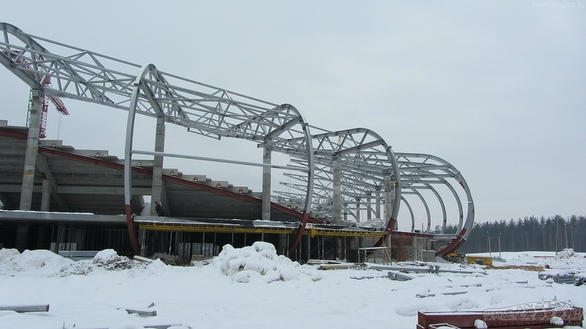 Photo: BATEBS.blog.tut.by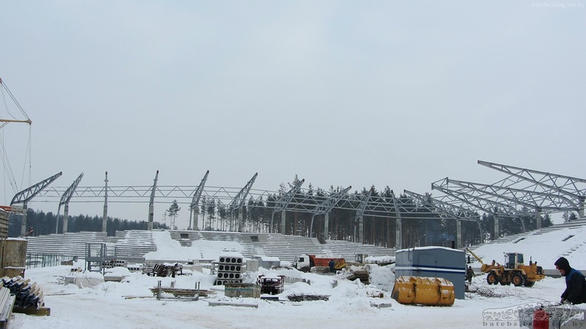 Photo: BATEBS.blog.tut.by