Stadium of the Year Nominee: London Olympic Stadium
source: StadiumDB.com; author: StadiumDB.com team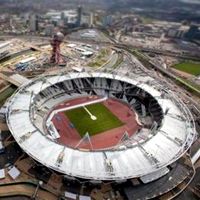 The largest venue nominated this year, with amazing Olympics already hosted, but a very uncertain future ahead of it. With broken promises and quite some opposition…
Because we're subjective in this part of the Stadium of the Year competition and because our website is about football, let's make our cons first here: it's not a football stadium. Great for cricket, probably, good for athletics – as we all saw – but not really the dream-come-true for a football supporter. And no matter how West Ham try and sweeten it in renderings, this stadium isn't anywhere near a proper football stadium, unless it gets a total revamp.

Aesthetics is also arguable. Populous did well to play with geometric shapes, creating some interesting visual effects, but it's still not as impressive as we hoped it would be, when London was selected to host the 2012 Games. The problem is that it's also not the sustainable, clear vision that was to be implemented. After all, we're half year after Olympics and still have hardly any details of what's going to happen to it in the future…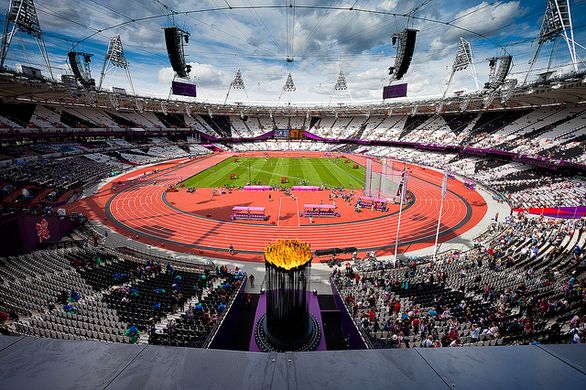 Then goes the fact that of cost inflation by nearly 80%, causing organizers to drop even the external wrap and pray to find sponsors for it. To be honest, in terms of image, this is PR gone wrong.
A real shame, because broken promises led to massive criticism. But were we to judge it solely as an Olympic Stadium, dropping the West Ham / Tottenham issues and cost increase, it's a great tournament venue. Moreover, it has a clear identity along with the whole complex. But is this enough?
Fortunately, it's not up to us to decide. Your voice counts here, so be sure to vote before Feb 23 and select your best five nominees out of the 16 listed for the Stadium of the Year award!