Stadium of the Year Nominee: Estádio Raimundo Sampaio
source: StadiumDB.com; author: StadiumDB.com team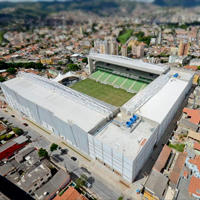 Its aesthetics are arguable, to put it gently. But surely it's instantly recognisable and works more than fine for regular league games, allowing supporters to create quite some atmosphere. And at the end of the day, this is what stadia should do best.
Its predecessor managed to host the World Cup in 1950. The new stadium is good enough only for training, with giant Mineirão a few miles away, tournament wouldn't be held at "Independencia" anyway. Whereas for league games, the robust, compact size, central location and decent infrastructure this is surely a great venue.
One end without audience isn't only a historical connection to the old stadium, but a plot constraint – the ground simply used all the space it could and because of that it's hard to blame architects for the simple shape or building 'up', when they had nowhere else to go and spread the stands.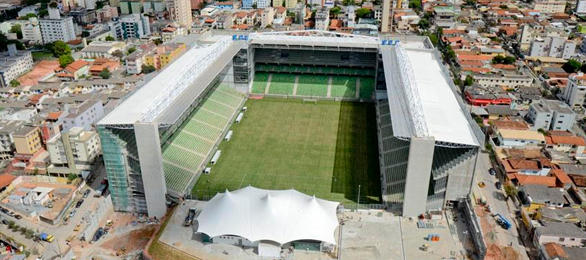 What we can blame them for, though, is the creepy exterior, which may have looked fine on renderings, but in reality seems extremely cheap. Then go the upper stands which were sloped beyond local regulations, resulting in the need to rearrange staircases. And this, as can be seen on photos, causes communication chaos and more than a few obstructed-view seats.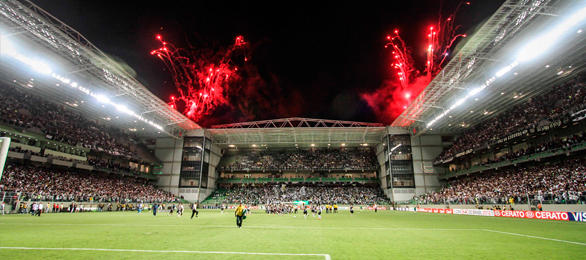 Still, the stands seem massive enough to help create an intimidating atmosphere, surely aided by the vocal abilities of Brazilian supporters, who took the opportunity and proved over the course of 2012, that this is a proper football stadium, despite its disadvantages.
And finally, built in just over 2 years and for only R$ 125 million (€47m, $64m), it still looks like worth more than this.
How much does it look for you? Be sure to vote for your top five in Stadium of the Year selection until Feb 23!