Stadium of the Year Nominee: Bunyodkor Stadioni
source: StadiumDB.com; author: StadiumDB.com team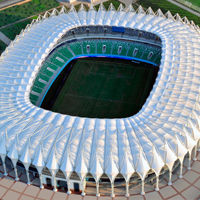 Our most exotic nomination ever, as Central Asia is still pretty much undiscovered in terms of football. And of all the exotic stories there, one of Bunyodkor and their stadium clearly stands out.
Few people worldwide haven't heard of this club. They were the ones to try and appoint Scolari or Eto'o. They were also the ones linked heavily with Barcelona, Uzbekistani royal family and... gun smuggling business. Just as the club's story of this stadium is also quite unusual.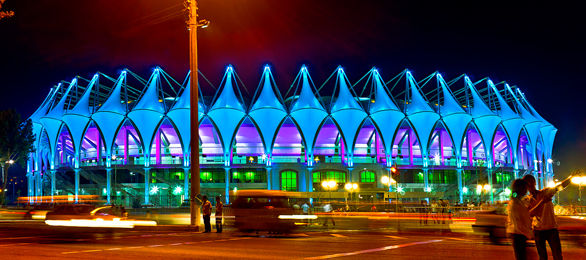 Its construction began in 2008 as the key to Bunyodkor becoming Central Asia's Barcelona. But as the private funding behind the club evaporated, works were stalled and public authorities even considered financing it with traffic ticket income. Also dropping the roof was taken into account, but thankfully didn't happen and it was finished as planned. Or not really, but at least was finished.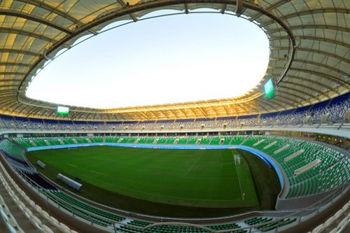 The design also had some turns with Germans from GM being the ones to start it and Austrians from Oberhofer redesigning, but still retaining its unique shape. Now try and imagine it without the roof – it would be just another football ground. Great sightlines and seating layout – true – but still it's only the roof that gives it the instantly recognisable identity.
Even if the night lighting is used to project the most contrasting colours onto the stadium, it's still done the way we'd want stadia to be lighted – letting it be a true landmark in Tashkent.
You may choose between this and 15 others nominees until Feb 23, so don't wait and check out the complete list of 'Stadium of the Year' candidates.