Stadium of the Year Nominee: 8 km Stadionu
source: StadiumDB.com; author: StadiumDB.com team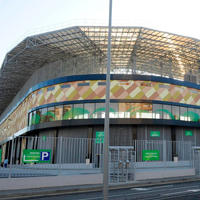 Smallest venue nominated for this year's award shows very well, that you don't have to build a giant arena to meet all important expectations. And in fact, do even more...
With this article we start our daily series of presentations of the 16 Nominees for Stadium of the Year 2012. You won't find only information here – as we don't set up a jury for the award, we'll take this opportunity to give our judgement of each nominated venue. Of course not to suggest anything to those who haven't voted yet, but simply to point out how see biggest pros and cons of every stadium listed.
Here goes our alphabetic number 1. And we already know that it shouldn't be the first one any more, as its name has changed since we prepared our nominee shortlist. Azeri mobile operator Bakcell renamed the venue in January to Bakcell Arena. But, since we started with its proper district name, we decided not to change it once voting has started, as it might be misleading to someone.
Still, we find it quite an achievement for a venue without an anchor tenant to get such a sponsor. Let's just remind that Baku's premier club Neftci played their games here in late 2012 (but now use a different stadium). Which goes to show that this is a prime stadium for Baku.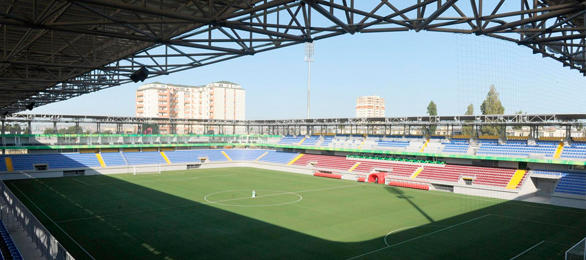 And with Baku's rapidly growing economy and thus, premium product market, we find the 17 skyboxes at Bakcell Arena to be a very promising move. You don't really see that many luxury boxes in stadia of this size, but here it's really well integrated into the seating.
And most of all, the high number of boxes doesn't block regular crowd from getting in, as Azeri clubs aren't having attendances of that kind just yet. With the pace of sports development they will, however, and when that time comes, Bakcell Arena will most probably provide much better revenue than other venues of this size.
Of course we might look at things from the more conservative fans' views and argue that the stadium isn't really perfect for matchday atmosphere with seats only, high number of premium seating or a massive press section for 200 people. That doesn't seem to be a problem in Baku, though, as nothing here happens at the expense of traditional fans – there aren't that many of them and we find the advantages of this setting outgrow potential downsides. Not to mention that a 2-tier layout gives almost everyone perfect sightlines. Almost, because roof pillars seem to make sitting in last 2 rows less comfortable, but that's the price you pay, when building such a compact stadium.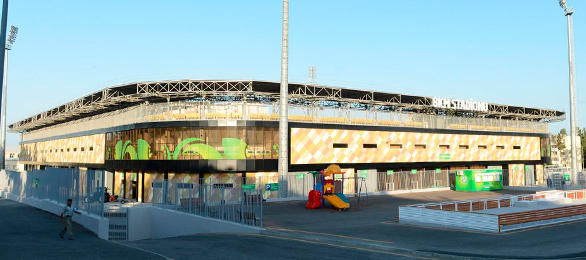 And if you manage to squeeze in 300 parking bays with such little room, you get another point and really get close to having the venue many growing clubs might be dreaming of in Europe.
One more flaw to point out are the floodlight masts. Not for being masts themselves – as we all know floodlighting shouldn't be placed too low. But these steal some of the stadium's charm. It would be far better for aesthetics if designers managed to integrate them more with the stadium and not go for what seems to be really cheap and thus not fitting a stadium of this quality.