Stadium of the Year 2012: Vote closed, thank you!
source: StadiumDB.com; author: StadiumDB.com team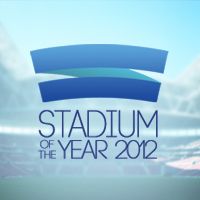 Exactly at midnight (CET) we stopped counting your votes in this year's edition of 'Stadium of the Year'. We knew a few days ago that you broke the all-time attendance record, for which we're very grateful! And in 20 hours the winner will be known.
Exactly at midnight (Central European Time) we counted the very last vote – yes, someone actually voted at that time – with the counter showing 14,439 votes. AMAZING number for which we thank you all very much as this is how many of you took part and selected the new Stadium of the Year.
The 16 nominations drew voters from several dozen countries, literally from all over the globe and for your time we thank you very much.
As expected beforehand, the bids were quite evenly matched with some positions differing by just a a handful of votes. Even the lowest position reached well over 5,000 points from your votes, meaning that in the first edition it would have won the vote. While 10 stadia received more than 10,000 points each, enough to be on the podium last year.
But this year's podium won't be known until 8pm today (Sunday). As every year we hope you'll be with us from 6pm, as this is when we reveal the 3rd place. An hour later, at 7pm, runner-up will be known and at 8pm the winner, a stadium that got the most votes over the last month. Afterwards the complete list of all stadia and their positions will be revealed.
One thing we can reveal already is that throughout the month-long vote we had only two stadia that had the lead and one of them had it for just one day, with another stealing the lead from day 2 and keeping until the last moment. Now, which one was it? We hope you'll be with us in some 20 hours here and on facebook.