Stadium of the Year 2012: 3rd place - Grand Stade Lille-Métropole
source: StadiumDB.com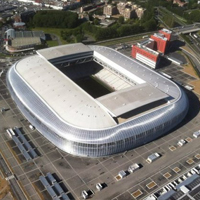 Among most popular Nominees from first to last day of the vote, placed in top 5 by readers from all countries. Is 3rd place high or low? Surely a well-deserved podium spot!
Our private vote gave it a spot between 1 and 3, so we seem to agree with everyone else that this is surely one of the most unique stadiums opened last year. And despite many voters originating from France this year, they didn't give the stadium even half the points it received – over 30% of the 19,187 points came from Polish readers, to name just one nation.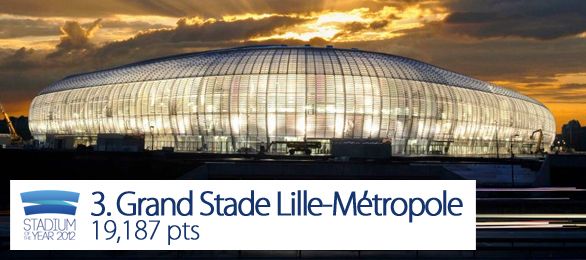 Overall majority of our voters gave this venue at least 1 point. And it surely deserves being noticed. If not for the classy exterior and retractable roof, than at least for its unique retractable pitch and curtain system, allowing to transform the whole venue into an indoor hall without worrying about turf quality.
Together with remaining features and host club that manages to make great use of it against some critics, France has just received its new showcase stadium. In a city that wasn't the most obvious choice at all!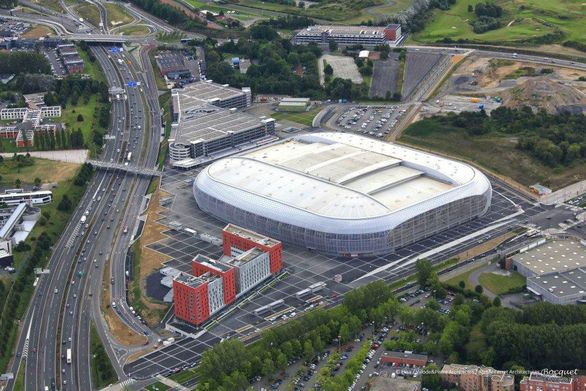 Photo: Elisa / Valode&Pistre architectes / Atelier Ferret Architectures / Max Lerouge
Photo: Elisa / Valode&Pistre architectes / Atelier Ferret Architectures / Max Lerouge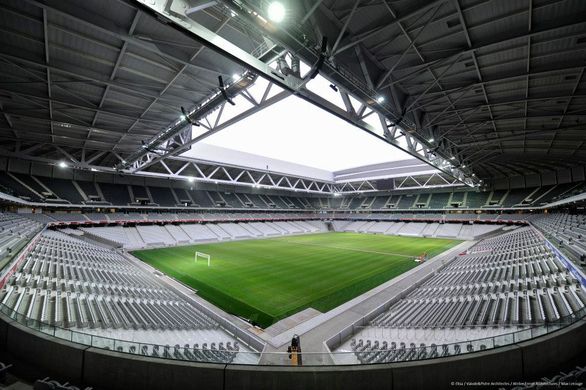 Photo: Elisa / Valode&Pistre architectes / Atelier Ferret Architectures / Max Lerouge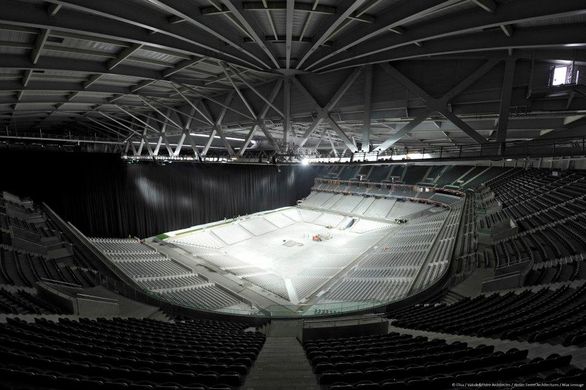 Photo: Elisa / Valode&Pistre architectes / Atelier Ferret Architectures / Max Lerouge