New design: Alternative for Bristol City
source: StadiumDB.com / BCFC.co.uk; author: StadiumDB.com team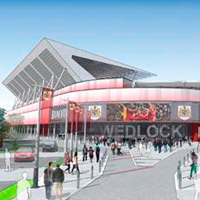 After their relocation plans suffered numerous blows, the club prepared an alternative vision. This time a complete revamp of existing stands would result in 26,000 seats and modern facilities "ready for the next 100 years".
It's been half a decade since Bristol City began their journey towards a modern stadium. Design by Populous for nearby Ashton Vale has been deadlocked for the last two years after numerous protests. Any new developments can be expected no sooner than in October this year.
This is why the club decided to find an alternative solution for the future, in case Ashton Vale doesn't succeed in the end. A thorough redevelopment to Ashton Gate is the solution – completely new stands alongside the pitch, redeveloped south stand to be integrated with them and a remote north section, with little changes to the latter.
All this should cost within £ 40 million, significantly less than the £ 60 million Ashton Vale project. Capacity and expansion possibilities would also be lower, though, with 26,000 seats the final outcome. But with modern facilities and more commercial possibilities, this still sounds promising. Especially that the club already received Bristol mayor's backing.
Documents should be submitted in June or July, with construction stand-after-stand expected to finish within three years.
Speaking on behalf of the Bristol City FC board, Jon Lansdown told bcfc.co.uk: "Ashton Gate has been the club's spiritual home for more than 100 years and these plans would improve and enhance the facilities ready for the next 100 years.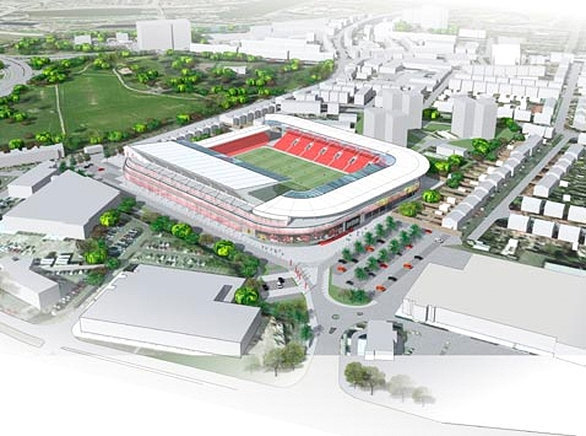 Img: Bristol City FC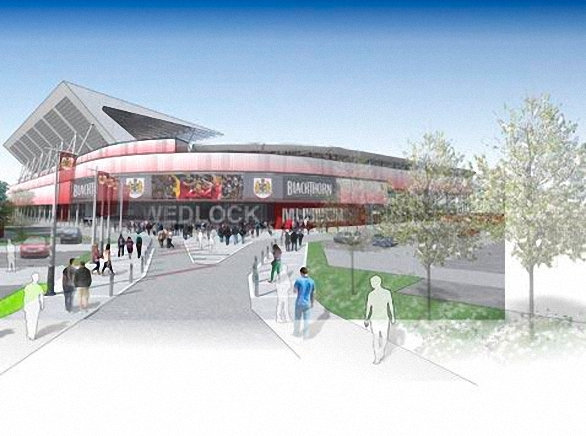 Img: Bristol City FC