Milan: Inter found its dream plot for new stadium
source: ilgiorno.it; author: michał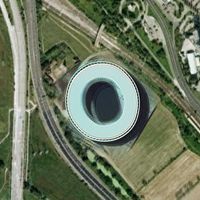 It's been widely commented in Italy for a few days now, as Inter have met with authorities of San Donato district to discuss relocation. Their 60,000-capacity stadium might be ready in 2017, reports Il Giorno.
Although San Donato district mayor Andrea Checchi declares sympathy for AC Milan, he's extremely enthusiastic about having Internazionale move to his neighbourhood in the near future. He recently met with Inter representatives, who are interested in acquiring land here.
That's exactly the opposite end of Milan, some 10km from San Siro. But with room for investment and great communication (motorway hub, existing railway and subway stations), this seems to be the best option.
Especially that the new stadium would be expected to bring shops and restaurants along. This would mean that thousands of citizens living in central district would be more keen to visit the south-eastern suburbs, not only on matchdays. This makes authorities extremely happy and the plan has already been nicknamed 'Interello'.
As there are few residential buildings around the desired plot, there seems to be no community opposition so far, though there still are fears someone may oppose the plan once it moves forward. So far there is no design for a new stadium, only the desired capacity has been revealed at 60,000.
As the land belongs to energy supplier, Inter first need to acquire it, then provide all necessary documentation and only then could start construction. This makes 2017 the most optimistic opening date for now.