Baku: Major changes to the Olympic Stadium
source: StadiumDB.com / ABC.az / News.az; author: michał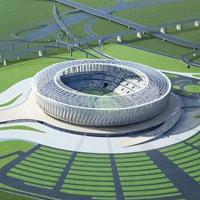 Construction just got over twice as costly as was expected to be, stands may grow some more, while the whole stadium will look… completely different than envisaged. Here's what we can confirm about Central Asia's showpiece venue in the making.
Construction of first ever host stadium for the European Games (2015) started back in June 2011. Preparatory works took quite some time with the terrain being a degraded wetland. Back then the vision of Turkish TOCA Mimarlik office was expected to be implemented.
However, in January this year Korean project managers Heerim Architects & Planners revealed two images of redesigned stadium. And nothing more. No details as to reasoning behind the change, potential alterations to capacity or other implications. You can see both visions compared below.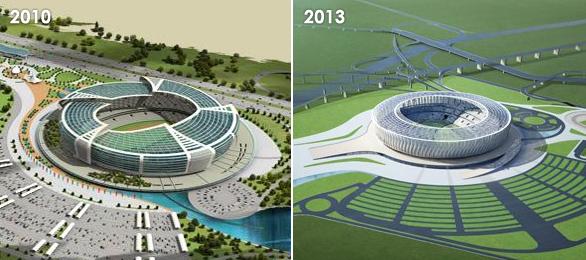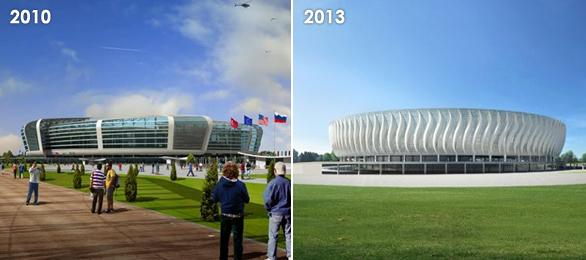 Today we know that meeting the 2014 deadline for stadium delivery isn't realistic. New opening date is March 2015. Total cost is also nowhere near the early estimations from 2010-11. Back then it was thought to cost some $300 million, while today the budget stands at $640 million.