Tanzania: League powerhouse building its own stadium
source: TheCitizen.co.tz; author: michał

It may be a rare sight for African clubs to finance their own grounds, but member assembly approved the investment for Yanga, one of East Africa's most popular sides. New 40,000-capacity venue is expected to open in mid-2015.
It may seem that Young Africans (popularly Yanga) are among the privileged clubs that already hold games at a very modern stadium. But their status at the 5-year old National Stadium is only tenancy, shared with other hosts. To manage their income better and cut spending the club members yesterday voted to relocate.
The situation is worth mentioning especially because very few clubs in Africa can afford to get their own stadium. Of course Yanga are using bank loans to provide necessary resources, but even with cost kept low for a 40,000-seater (TZS 32 billion - $20 million, €15 million), this is an effort many European clubs can only dream about.
Project budget is a very small one partly thanks to Tanzania's relations with China. General contractor for the stadium is Beijing Construction Engineering Company, same one that delivered the 60,000-seater national stadium.
New venue is to be built at current Kaunda Stadium location (satellite photo below), just outside the centre of 2.5-million metropolis of Dar Es Salaam. Works should start in June with contract duration planned at 24 months.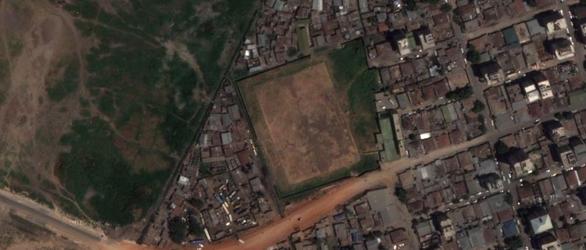 Yanga are among Africa's most popular clubs, especially in the East of the continent. The club have 10,000 registered members (10% of whom have voted yesterday) and up to 20-million fanbase, the club estimates.