Stadium of the Year 2012: Let the voting begin!
source: StadiumDB.com; author: StadiumDB.com team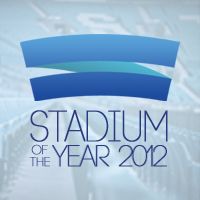 As announced before, starting today you have one month to select your favorite stadium opened in 2012. We have 16 nominees and quite a lot to choose from – retractable roofs, pitches, stands. And each stadium glows in the dark (imagine that!).
Third time overall, but first time in English, we have the pleasure of inviting you to choose the best stadium opened over the past 12 months. For a week you had the occasion to add a stadium that we haven't included in our initial shortlist of 15. We received one proposal meeting the criteria – it's Stadion Utama Riau in Indonesia, one that we added to our database today.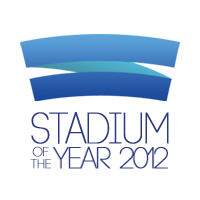 As for the 15 shortlisted before, we have the Olympic Stadium in London, national stadiums of Sweden and Poland, first Euro 2016 venue in Lille and a bit surprising football-specific entries from USA, South Korea, Azerbaijan or Uzbekistan. All in all, we're sure it will be a tough choice.
Especially that each voter can vote only once and rank 5 top stadiums, by giving them 5, 4, 3, 2 and 1-star notes. Once you're done selecting, click "Vote!" button beneath the list and your voice will surely be heard. Each star selected equals a point for the stadium, meaning that every voter may distribute 15 points in total.
The vote will be open until midnight on Feb 23 so that everyone can easily check all nominees and pick the favourite five. Keep in mind, you may cast your voice only once and we have a 'zero tolerance policy' for cheaters (which should sound scary enough without further explanations of how we punish those who don't play by the rules, but simply – double voters would be excluded from final results). When voting is closed, results from both StadiumDB.com and our sister-website Stadiony.net will be summarized and we'll announce the full podium. Sounds simple, we hope it is.