Madrid: Real gets Green light for Bernabéu revamp
source: Marca.com; author: michał
Municipal authorities have amended their General Plan for Urban Development to allow the stadium grow higher and wider. In return Real will give extra land for public use. But which design will they choose for their stadium overhaul?
Another milestone towards a complete redevelopment of Santiago Bernabéu has been made yesterday. As the Madrid municipality announced, General Plan for Urban Development was given a one-off amendment. This will allow the stadium to get more commercial space, new facades and a taller roof over the stands.
This was a very important issue blocking any further works as the plot of Bernabeu is already used beyond available surface. Now the club can increase capacity to 90,000 and make more use of commercial activities at the structure.
But in return they are to give the city several plots in the Carabanchel district for public use. Also, the shopping centre adjacent to Real's stadium is to be destroyed and converted to a green area.
Despite this progress, it's still unknown which design of the four final submissions should be chosen. Rumors say the club are most keen on the vision by GMP Architekten, but are also impressed by the one by Populous/Lamela. Then again supporters who voted in two independent surveys, both times chose the third one, by Norman Foster. This puts Herzog/de Meuron design last which might be motivated with that team of architects least willing for any alterations of their vision.
GMP Architekten + L35 Arquitectos + Ribas&Ribas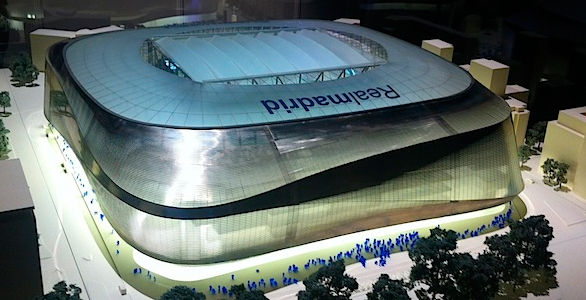 Populous + Estudio Lamela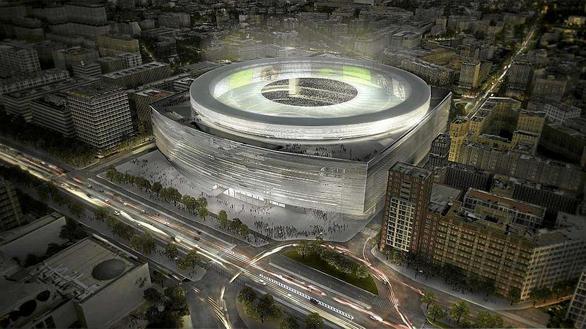 Foster + De la Hoz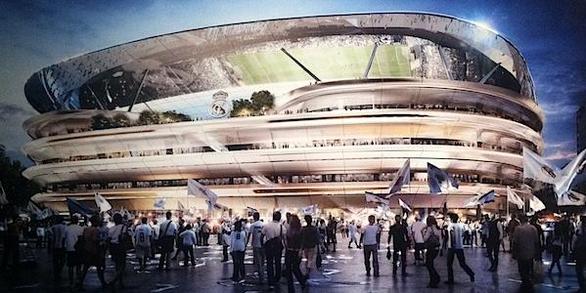 Herzog i de Meuron + Moneo