Jakarta: Preparatory works start on new stadium!
source: BeritaJakarta.com; author: michał

"The stadium will seat 50,000 people, but if they jostle, it would accommodate 100,000 of them", said governor Joko Widodo today as works start on Jakarta's new major stadium.
Good news come from Jakarta City Hall as location is selected for the city's new football stadium. Construction is to start next year, but preparatory works have already began on site. Final touches should come within 3 years, in 2015 (with construction itself scheduled for 24 months).
The 50,000-seater is to be built by 2015 in one of the city's vast parks, covering 66.6 hectares. To compensate the taken public green, it is to provide quality recreation infrastructure available for everyone on a daily basis with alleys, pond and sports fields.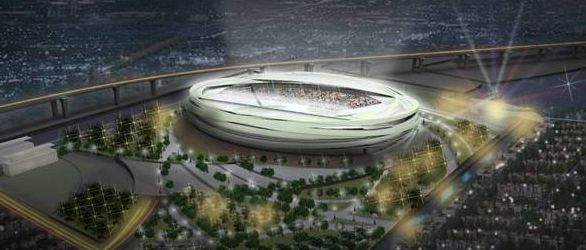 Total cost may reach 1.5 trillion rupiah (or €120 million, $160 million), significantly more than other venues of this size built in Indonesia. What may sound surprising from Western perspective is the statement by governor Joko Widodo who today said, that the stadium has 50,000 seats. If the spectators jostle, it would accommodate 100,000 of them.
Overcrowding inside stadium is a frequent issue in Indonesia with incidents happening regularly. Just a year ago in Jakarta's largest venue, Gelora Bung Karno, 2 people died in a stampede. Authorities' inability to prevent overcrowding may be used by clubs that earn more with uncontrolled number of people inside.
The capital's largest club Persija has proven to be able to generate well over 100,000 people for top games. New stadium will be a great opportunity for the club, though, as their regular attendances make using a 90,000-seater too expensive.