New design: Hardturm
source: StadiumDB.com; author: michał

Was to be ready for Euro 2008, but new football stadium for Zurich still exists only on paper. This week we found out how it should look when ready. When would that be? No sooner than 2017.
Much liked, but clearly outdated Hardturm stadium had been closed in 2007 and then demolished. From 2004 a new, larger stadium for football clubs FCZ and Grasshoppers was planned. Part of the Euro 2008 bid it never came to fruition after having been blocked by protests. UEFA supposedly even threatened to drop Zurich from host list for the Euro, but that didn't happen thanks to rapid redevelopment of Letzigrund. And that's where both clubs have been waiting for a new stadium.
It's been quite some time, but this week they finally saw how the new ground should look. Major design competition has ended with the selection of 'Hypodrom' design by Burkhard Meyer Architekten from Baden. It was selected out of 12 bids, the remaining ones visible at the bottom of this article.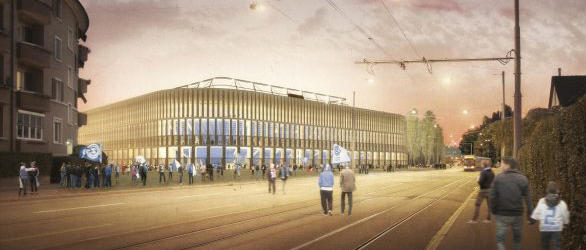 Modest, but elegant in form, the new ground won't be anywhere near the size of 'Stadion Zurich' from 2004 as that one was to exceed 30,000. The new one will be 19,5 with standing room and only 16,000 for international games – almost as 'small' as the old Hardturm. But supposedly enough for both FCZ and Grashoppers, who are hardly close to fill Letzigrund currently.
Just as the size, price tag on the 'Hypodrom' will also be far smaller with the stadium expected to cost some CHF 150 million (another 80 million expected for demolition and adjustment works around it), compared to over 400 million planned back in 2004.
Construction is expected to start in 2015, but before that happens, citizens need to say yes to the project in a vote. It seems very likely as it's been downscaled and is now expected to be conjoined with 154 affordable appartments, a much desired development. If support is granted, Zurich municipality is to take a loan for the project and after starting in 2015, deliver it in 2017.
Remaining 11 concepts from the competition:
"Beletage" - Graber Pulver Architekten (Zurich)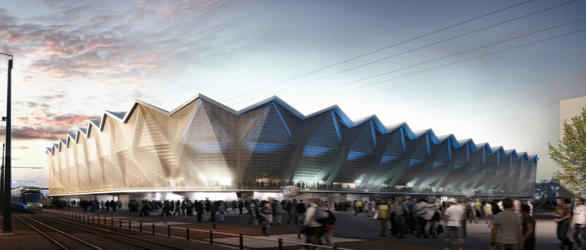 "Direkt verwandelt" - Annete Gigon, Mike Guyer (Zurich)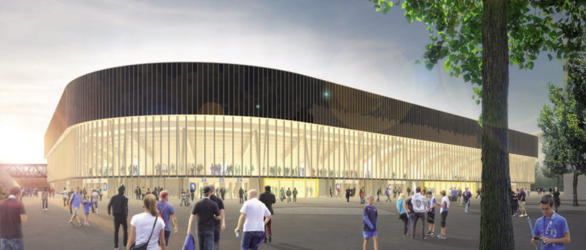 "Stadion Zurich" - ARGE Snohetta / Stiefel / Kremer (Wien, Oslo, Zurich)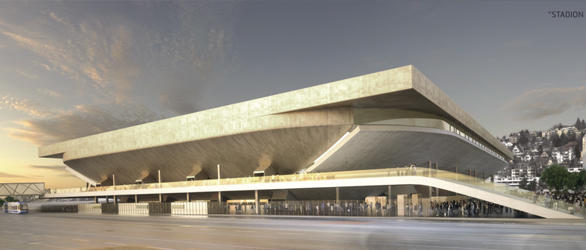 "Capri" - Pool Architekten (Zurich)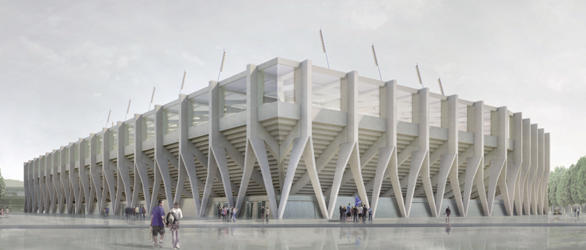 "Led Zeppelin" - Marques AG (Lucern)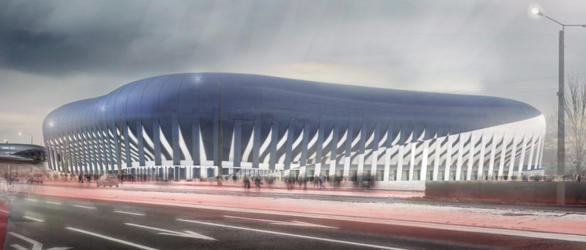 "Natur un Technik" - Guilherme Machado Vaz Arquitectos (Porto)
"Optimal" - No.Mad Arquitectos (Madrid)

"Diamond" - Mangado y Asociados, Dahl Rocha & Associes (Madrid, Losanne)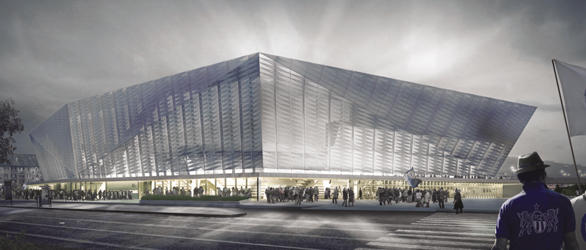 "Maerz" - Cruz y Ortiz Arquitectos (Sevilla)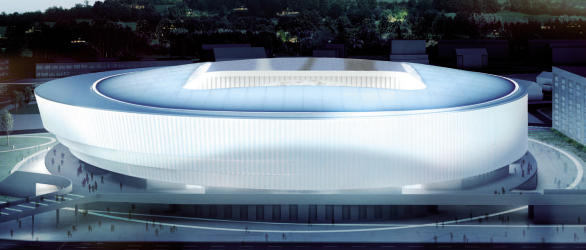 "Das Derby" - KCAP Architects and Planners (Zurich)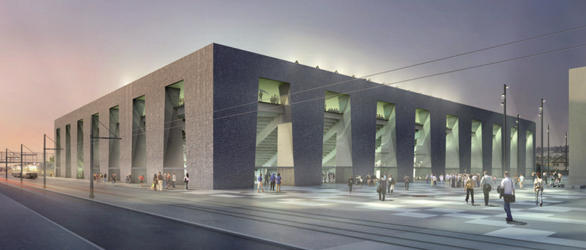 "Person" - Souto de Moura (Porto)