New countries: Equatorial Guinea and Gabon
source: StadiumDB.com; author: michał

Those may be among the smallest and least populated countries of Africa, but they also are among the richest in their region. Still, getting shiny new stadiums was possible thanks to Chinese 'friendship'.
In January and February this year both Gabon and Equatorial Guinea played host to their very first African Cup of Nations. Not really surprising until one realizes that both countries have just over 2 million inhabitants in total and quite frankly, they're not Qatar, even if they play key roles in the Central African region. That's why Chinese input was crucial to successful organization of their first large tournament.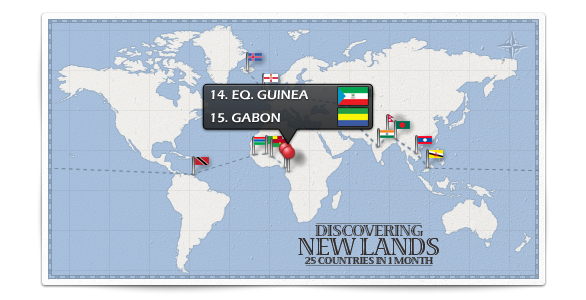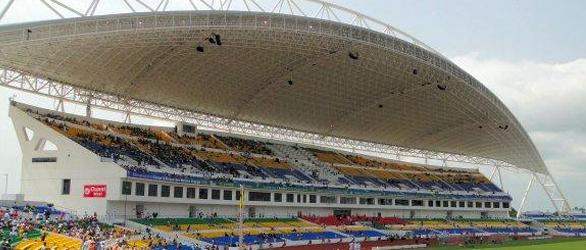 As the name suggests, this one honours the friendship between China and Gabon (though it's commonly known as Stade d'Angondjé from the district it stands in). Worth some XAF 30 billion (or $60 million), it was designed and built by Shanghai Construction as a gift from China to Gabon, with massive arch over main stand symbolizing a bridge between the distanced countries with its 320-meter span, largest in Africa.
No wonder why seating bowl and roof resemble similar structures in China, then. And no wonder why it was built in 2010-2011 as Gabon was preparing for their first African Cup of Nations. Initially games were to be played in older and larger stadium in Libreville, but the Chinese contractors finished ahead of schedule to enable this venue become host (it was operational before works ended).
Finishing in just 22 months is the more impressive, that construction suffered from several delays, like the finding of gold (or so it seemed) at the construction site, problems with resident evictions or lack of construction materials.
First game was a friendly against Brazil on Nov 10 2011, but official opening took place on Nov 28, this time with a friendly between youth teams of Gabon and China, with president in attendance. Also, 9 games of the African Cup of Nations were played here, including the final.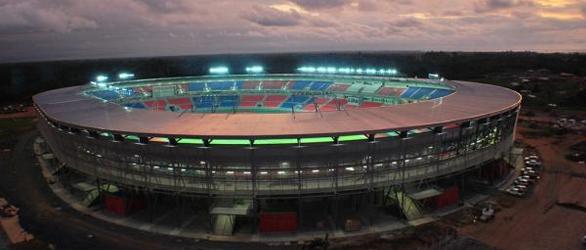 One of two stadiums built in 2007 by China. General contractor was renowned company Covec who erected stands for 22,000 people with partial cover. But as Equatorial Guinea was preparing to host the 2012 African Cup of Nations, the ground was enlarged. Concrete stands received a second tier of steel, all covered. Tall floodlight masts were changed for lighting integrated into the roof.
With capacity of 35,700 people it's currently the largest stadium in the country. This enabled it to host the Women's African Championship twice, in 2008 and 2012.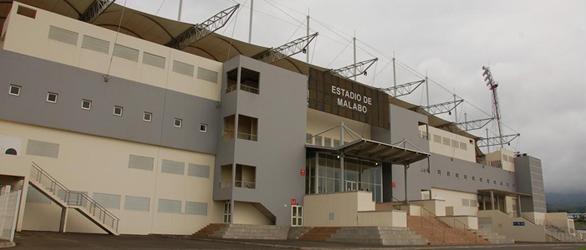 Built in 2007 with support from Chinese authorities, this stadium is effectively the national venue of Equatorial Guinea despite not being the country's largest by a long run. Apart from the national team a large number of 6 football clubs make use of the ground located some 4 km from the city centre. And with a running track around the pitch it can also host other sports disciplines.
Four independent grandstands accommodate over 15,000 people, most of whom are covered by membrane roof. The stadium is supposed to be opened for citizens who are into sports, just like surrounding complex of tennis courts and several training pitches for football, basketball or handball. There also is a hotel nearby.
In 2012 the stadium was one of two in Equatorial Guinea to host games of the country's first ever African Cup of Nations.