New stadiums: Fresh wood delivery from Sweden
source: StadiumDB.com; author: michał

Both of them were either built or renovated this year. And both these operations included lots and lots of wood, surely more than in regular stadiums we see nowadays. Enjoy a taste of Sweden!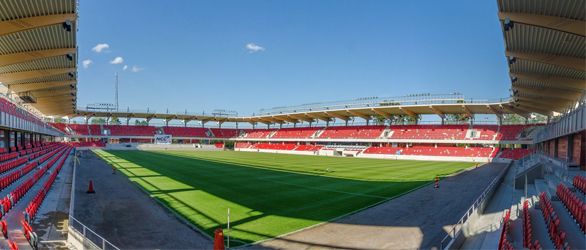 The design of Öster Arena was first presented in 2010. This work by Iwdal Akerblad Arkitektbyran AB is a rather modest (in size) venue with stands for 12,000 people. And is an outcome of long discussions about how a new football stadium is needed in Växjö.
The outdated, almost 50-year old Varendsvallen is still good for many events, so was left untouched, while new arena construction site started growing since March 2011 just next to it. Works went very well and along schedule, ending in late summer of 2012. However cost rose from the initial figure of SEK 170 million to 204 million.
Significant part of the spending was covered by first naming rights deal that provided name change for 7 years to Myresjöhus Arena.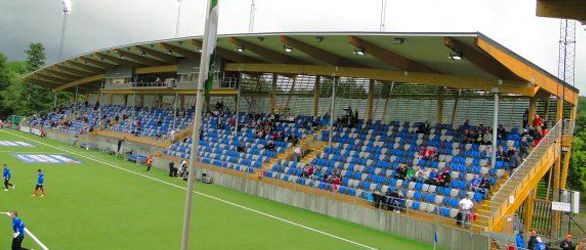 Leading 3:0 and losing 3:6? that's not close to a regular football game. And yet in Åtvidaberg this was the story of opening game against visitors of local derby rival, Norrköping. Also Norrköping were playing here away in 1968, when an all-time high of 11,049 people was set at the ground.
That game was played after first phase of redevelopment that lasted until 1971. Another major revamp took place in 2000 and left the stadium as we can see it below. Four independent stands are divided into seating (along the pitch) and standing room (behind goals) with one end zone being allocated for away following.
Interestingly, until 1936 there was no official name for the venue. This change with the adoption of Kopparvallen (Copper Riverfront) in respect of local industrial traditions.