France: "Geoffroy" will grow further
source: Zoomdici.fr; author: michał

As the south stand is being slowly dismantled, mayor was able to convince councilors to approve his plan of increasing capacity in this part of Stade Geoffroy-Guichard. A modest increase, but an important one, too.
As we informed after opening of the reconstructed north stand of Stade Geoffroy-Guichard, mayor Maurice Vincent visited the ground and announced he has plan to close the last gap where no seating was initially planned – the south-east corner.
Along the Atelier Chaix concept it was supposed to be the only "empty" part of the venue with just a giant screen standing there. As can be seen in the below image, all other corners have seating planned, only this one had none.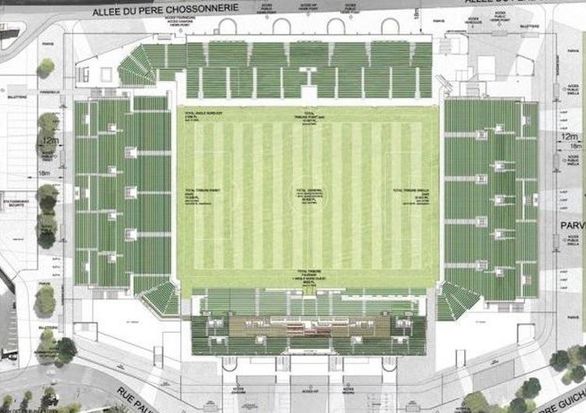 But this is outdated now as the last session on Sept 20 brought a vote and approval of councilors for the mayor's plan. Capacity will rise by 1,135 seats (to 41,138) and cost by another €2,95 million.