Marseille: Fast pace of roof frame construction
source: Arema-Velodrome.com; author: michał

Already over 30% of the steel frame that will support future Ganay Stand roof is in place. The skeleton is to be done in September and the project manager is happy with progress, official website informs.
East stand is getting a new image with light steel frame starting to grow over the new 2nd tier of seating at Marseille's Velodrome. This phase started a week before the season's first game and is to end in September.
From Sept 10th works are switching from the stand's ends to the central part that will see the stadium's highest point. To deliver parts that high, crane working on this task will have its arm extended.
Below you can see photos of the progress released by the official website of the redevelopment:

Photo: Arema-Velodrome.com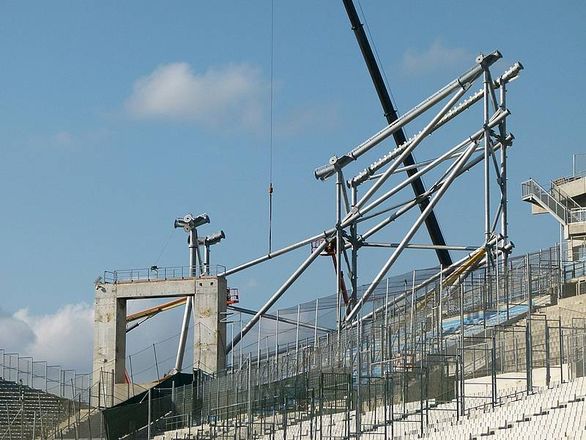 Photo: Arema-Velodrome.com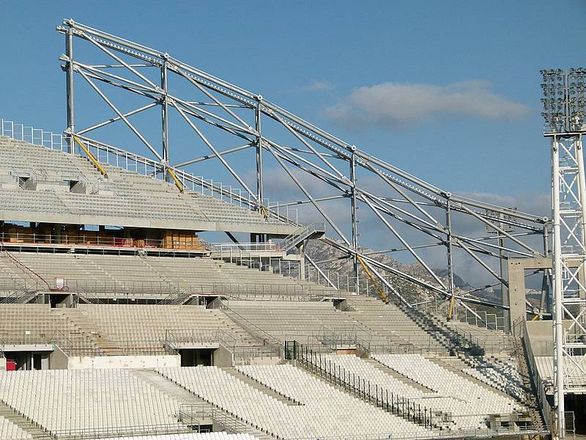 Photo: Arema-Velodrome.com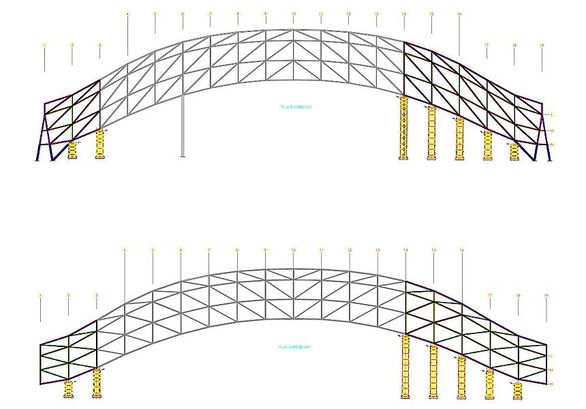 Photo: Arema-Velodrome.com