England: New stadium for flooded Gloucester?
source: BBC.co.uk; author: michał

After infamous flood of 2007, Meadow Park stadium in Gloucester looks like a jungle rather than a football ground. It's useless and needs replacement. City council supports the idea, but under one condition, BBC reports.
When massive flood covered streets of Gloucester, it also took the Meadow Park football ground. With insufficient funding for replacement, it has been closed since 2007, forcing the 129-year-old Gloucester City FC to play in nearby towns.
Today the stadium resembles a wildlife reserve rather than a proper stadium: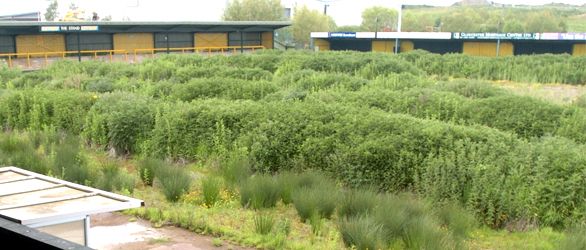 However local council informs that it will back a plan to redevelop the ground. How will it look? Here's a glimpse at what the club would see on the site. Stands are the smallest part of that proposition with a 3-floor, L-shaped commercial building being its centerpiece.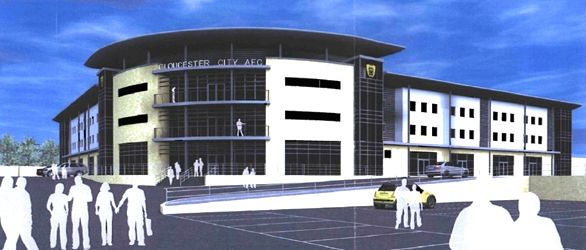 But despite having planning application filed back in late 2011, City AFC cannot be sure of a green light just yet. Municipality claims any talks of a new venue may start only as soon as the plot is secured from future flooding. And despite years passing, it's still potentially vulnerable.