Munich: Bayern sold out ahead of season. As always
source: StadiumDB.com; author: michał

This time all the seats at Allianz Arena are taken already 45 days ahead of season, the club announced. This means Bayern is sure to have 69 901 at each and every league game.
Though seen as the most expensive club in Germany, Bayern has again managed to beat competition in selling out their stadium. All season tickets are now taken and regular tickets reserved for 17 games in a row – until May 2013.
As impressive as it sounds, this does not mean there is no chance to get inside the Allianz Arena throughout the season. Though chances are trim as rather few reservations are to be revoked.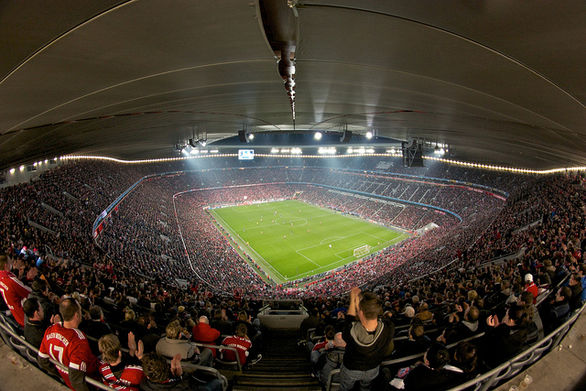 This will be the sight throughout 2012/13 season in Munich. Photo: cznr (cc: by)
This kind of result is nothing new for Bayern who have been selling out since they moved to Allianz Arena. Taking a look at numbers from previous seasons reported by the Bundesliga authorities, you won't find other for Bayern home games than 69,901. That is how many people are allowed inside by the municipality, though the actual capacity is possibly at 72,000 people.
As the information about selling all tickets is published long 45 days ahead of season, one needs to ask if moving to the Allianz Arena was the best idea for a club, whose potential is far larger. The stadium was built to compromise Bayern's aspirations and TSV 1860's lower abilities. Today it seems that's not the best possible compromise if TSV has fallen low after moving to the venue while Bayern is blocked from reacvhing any higher than the allowed 69,901.