London: Olympic cauldron transported behind goal
source: StadiumDB.com; author: michał

It should be happening at this very moment in the night, to be ready by Monday morning. "Betty" the cauldron is transported to one of the endzones where it will stand until 2012 Olympics are over.
When the ceremony was to end on Friday, spectators still had no idea where the cauldron is placed or how it will look. Only few people of the staff, who all pledged they won't tell even their relatives, knew what is about to happen.
Now we all know that Betty, as it was nicknamed during the process, stood at the very centre of the Olympic Stadium. And though it's hardly comparable to the largest ones from the past, this cauldron is surely among most impressive ones with 204 independent pipes delivering what looks like one flame.
This idea of Thomas Heatherwick is even more surprising as each pipe is mobile and all formed the cauldron after spending days lying horizontally.
As no other cauldron ever stood in the centre of the playing field, the location was a surprise, but will be no longer. At this very moment teams of specialists are due to transfer the cauldron to one of the endzones where it will wait until the games are over. By doing so the workers will also keep the tradition started in 1908 when London first put their cauldron behind one of the goals.
In August all 204 "petals" of the cauldron will be removed and transported to every one of the 204 participating nations. Below you may see how the structure rose on Friday night.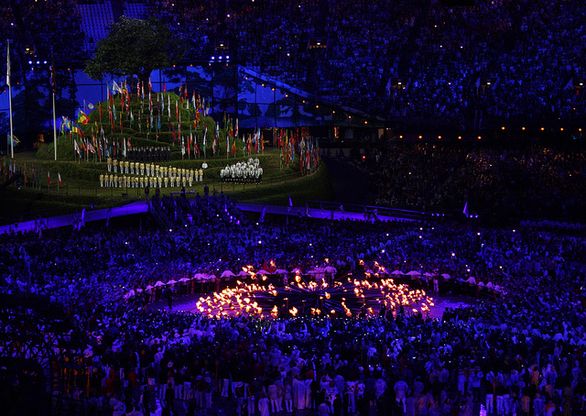 Photo: Sum_of_Marc (cc: by-nc-nd)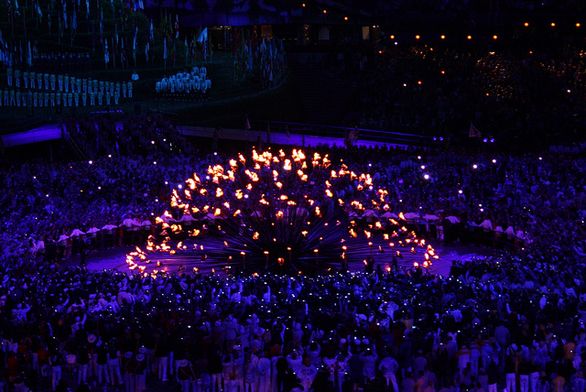 Photo: Sum_of_Marc (cc: by-nc-nd)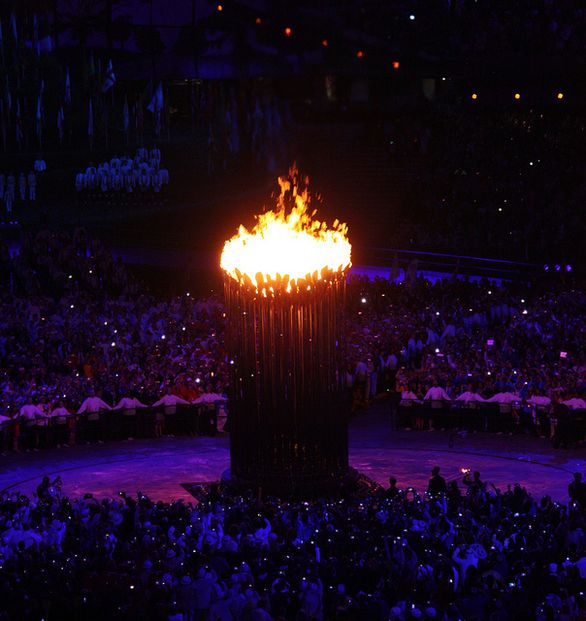 Photo: Sum_of_Marc (cc: by-nc-nd)