France: Arsonists sabotage stadium renovation in Montpellier
source: info-stades.fr; author: michał

Ahead of the historical appearance in Champions League, Montpellier's Stade de la Mosson is getting a facelift done for over €1,5m. Unfortunately fire set to seats will delay planned reopening, info-stades.fr informs.
Last major redevelopment took place back in 1990's, so no wonder the municipality was set for extra spending with Champions League fixtures coming to town. Most distinctive expenditure are 32,000 new seats in club colours that are being installed throughout Stade de la Mosson. A look at main grandstand is available below.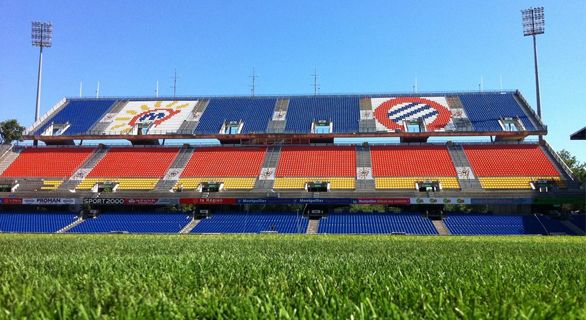 Photo: Moussaillon
Apart from the seats (€800,000) new turnstiles and gates to the stadium were bought (€700,000) as well as a press room with TV studio provided for media representatives (€60,000).
Unfortunately, arsonists attempted to sabotage the plans with some 3,000 seats awaiting installations being set on fire in one of the stadium's parking lots. As the municipality announced, this will surely delay the works.