England: Bristol Rovers a step closer to relocation
source: theconstructionindex.com; author: michał

City council has voted for the new stadium at University of West England with only one person against, theconstructionindex.co.uk writes. Surprisingly smaller of the Bristol clubs may get their stadium built sooner than their derby opponents.
Although Bristol City presented their vision of a new ground one year earlier, it's their local rivals Rovers who are getting closer to building theirs in partnership with University of West England. They've only just received permission from local council.
Councilors had their say this week and of 13 only one voted against the new 21,700-seater, while everyone else supported it. That means the project is set to go not only as a sporting precinct. It will also comprise new parking lots, fitness centre, convenience store and teaching space, to name just some of its facilities.
Plans by Bristol Rovers and UWE were first presented last year with detailed renderings following in 2012. Below you can see the planned stadium set to become part of the UWE campus while Bristol Memorial Stadium is to give way to a supermarket.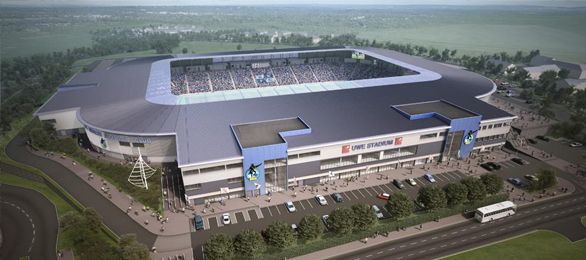 Fot: Bristol Rovers, University of West England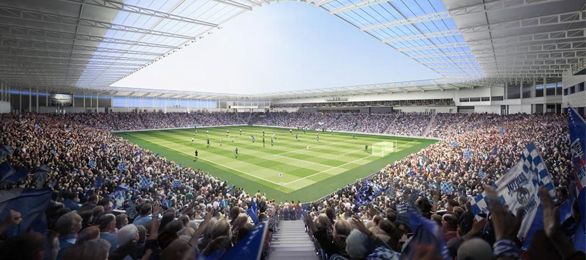 Fot: Bristol Rovers, University of West England