Russia: Chaos in St. Petersburg – work stopped, costs rising
source: StadiumDB.com

At this point Russia's most expensive stadium may be close to becoming world's most costly as well. And it's not final as work is stopped, designers didn't finish their job and parts of the structure may need dismantling.
General contractor, Transstroy, is allowed to have up to 2,000 workers on site. But that number sounds like science-fiction with only 96 people working at the Krestovsky Island in June 2012. And barely doing anything at all.
I'm surprised the governor and officials aren't there with shovels. In my opinion the deadline for construction was last year. But since October there is no progress, work is non-existent. And what is already built raises safety concerns – says Maksim Mitrofinov, general director of FK Zenit, preferred tenant for the stadium, quoted by club's official website.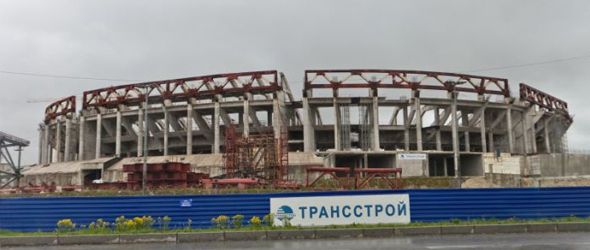 Recent months have been a real chaos for Sankt Petersburg's 2018 World Cup venue. Redesigning works were carried out until end of May, though the ground is under construction since late 2006. It even turned out some elements needed to be destroyed as they were built along outdated documentation.
And there may come even more trouble as the renowned Mosproekt-4 architects claim they changed the initial concept of Kisho Kurokawa by even 70-75%. What's more, they haven't had their contract prolonged in May, even though they haven't finished their work and the changes they made were highly regarded by control authorities.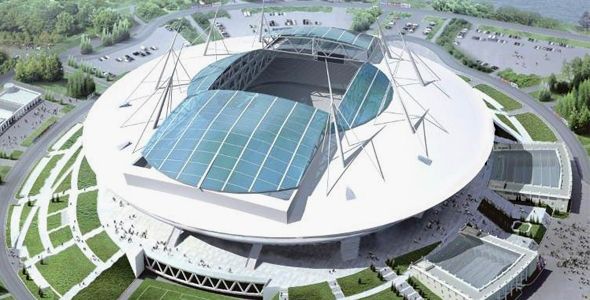 What Sankt Petersburg has at this moment is a half-finished concrete giant, parts of which may need dismantling already, with no designers and a helpless contractor who doesn't know what to build.
All this leads to immense cost inflation. Back in 2010 it was estimated to cost some 23 bln rouble. In early 2011 the figure went up by another 10 bln. Meanwhile now it's already at 40-45 bln (€1,01 bln, $1,35bln). And this doesn't seem to be the final bill yet.