New stadiums: Alicante, Cordoba, Lepe
source: StadiumDB.com; author: michał
From large venue of the World Cup to tiny, but cosy ground from the lower tiers. Today we take you on a journey through three stadia – one being rebuilt as we speak, one awaiting redevelopment and one freshly opened. All of them to celebrate Spain as Euro 2012 first finalists!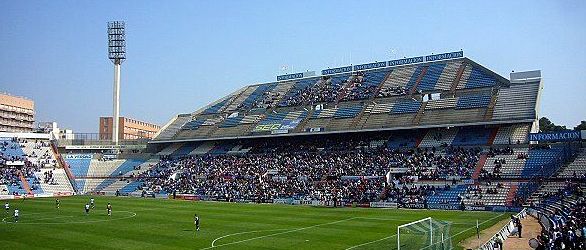 Hercules Alicante has aspirations to built their own ground already in mid-1960's, but due to financial difficulties couldn't buy their desired plot. Only in 1971 did the club succeed. Construction started in 1973 and ended in April 1974.
Golden age for the stadium lasted for some 12 years as after opening not only great games by Hercules took place, but also 1982 World Cup fixtures, including the 3rd place game. However in 1986 the club started falling economically and so did the stadium with few works done afterwards. Crucial point had been reached in 1994, when the club sold their home to Alicante municipality to avoid bankruptcy. It took the hosts long 13 years to buy it back, but they made it in 2007.
For several years (2001-2010) Hercules was forced to share the ground with local rivals Alicante CF as the latter club was advancing without a decent ground. Currently Hercules are the only tenants and the stadium as we know it is supposed to vanish soon. However, despite a design being done several years back, no redevelopment has started so far.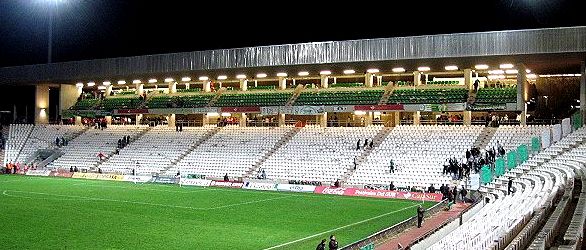 For 39 consecutive seasons have Córdoba CF played at Estadio Arcángel. This changed in 1993, when new stadium – adequately named Estadio Nuevo Arcángel – opened just 500 meters from the old one. Initially an athletics stadium for some 15,000 people, it offered poor sightlines and quite some distance from the pitch. This is why authorities decided to remodel it completely quite soon.
In 2005 works commenced on eastern stand, opposite the main one. A new structure with 2 tiers and 8,000 seats was raised, integrated with an 8-floor building planned for office space. This building stands unfinished and empty to date, however. In 2007 work started on northern end, slightly lower than the eastern one. Ready by 2008 it was followed by almost identical construction in the south, to be ready in 2013. When finished the ground will have 25,000.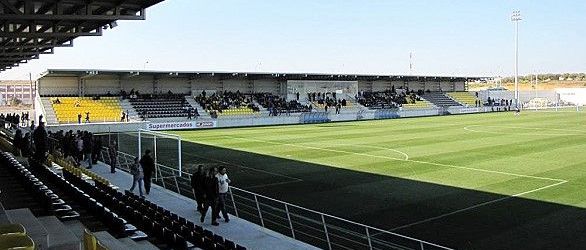 San Roque cub from the small town of Lepe (traditionally subject to jokes in Spain) had to play in Seville until early 2011 due to lack of proper stadium in the vicinity. This changed in March 2011 thanks to the municipality's funding and erection of three covered stands that accommodate just over 3,500 people.