Liverpool: Anfield redevelopment almost certain
source: Guardian.co.uk

The club is working with city council to redevelop Main and Anfield Road stands. Local residents would have to be relocated, which seems the last obstacle for LFC - "Guardian" reports.
Liverpool managing director Ian Ayre attended a meeting with residents of nearby housing estates on May 15th, when the community was presented with plans to revamp Anfield Stadium.
Alterations are to be made to Main Stand and Anfield Road Stand which would get one extra tier of seating and extensive corporate infrastructure. A possible commercial precinct may also be created around the corner of Main and Kop Stands.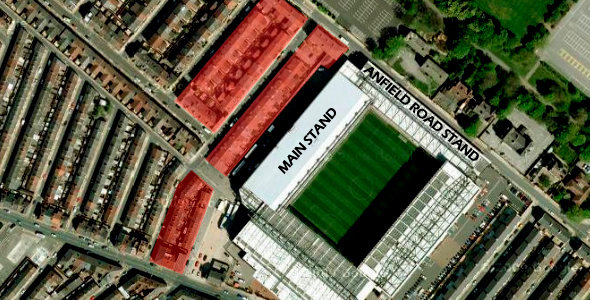 There are 3 scenarios of which all involve demolition to nearby houses at Lothair Rd, but two go much further (and are preferred by the club) with dismantling of 3 rows of houses planned. Obviously not all of those buildings would be needed to expand Anfield's blueprint, but each of the houses would be affected due to insufficient sunlight as the stadium grows.
Municipality offers market valuation of the houses plus a 10% "home loss payment" and covering moving costs. Still, some residents fear that their houses may be valued lower than needed for them to acquire a new home. This is seen as key obstacle to Liverpool's plans.
"Guardian" informs we should expect a decision on future stadium in upcoming weeks. And it will most likely be the one to stay at Anfield rather than move to Stanley Park.