Scotland: Aberdeen postpone new stadium opening by 12 months
source: STV.tv; author: michał

Not at the beginning of 2013/14 season, but one year later – this is now the official opening time for Arena Community Stadium in Aberdeen. Acquiring land for construction has proven more difficult than the club had hoped – STV reports.
After Aberdeen municipality and Scottish Government had approved future plans for a Loirston Loch stadium early last year, the club announced moving into the arena for the 2013/14 season. Now it's clear that these plans were too ambitious.
Below we present official statement of Aberdeen FC chief executive Duncan Fraser:
"From the outset, when we announced the original timetable, we did state it was an extremely robust and ambitious timescale and that has proved to be exactly the case.
"The issue of land assembly in the locality of the site was always going to be one of the major challenges and, while we remain confident of a positive outcome, the process has taken longer than we had originally hoped. While moving during the course of a season was certainly an option, that course of action was ruled out as the most appropriate time for such a move would be in the close season.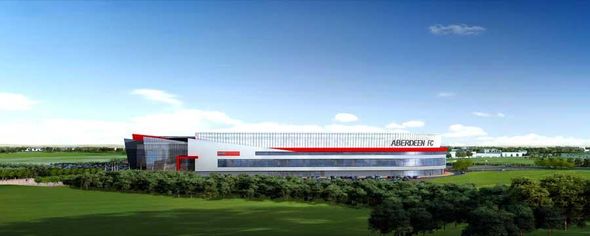 "In addition, there is no doubt everybody connected with AFC was extremely disappointed with the season just finished and the stadium being put back by 12 months will allow the number one focus next season to be in ensuring on the field success. While the delay is disappointing, such is the scale of the project, it is imperative to ensure we are not giving ourselves unrealistic deadlines to work towards and we can now carry on with planning for a further two full seasons at Pittodrie."
The 21,000-seater, estimated to cost £38m, is now set to be open in mid-2014.