Bristol: New Sainsbury's store will replace Memorial Stadium?
source: thisisbristol.co.uk; author: michał

First presentation of this plan had taken place in December. Now the retail giant modified it after several rounds of consultations and presented them to local residents. All seems to go as planned for Bristol Rovers to change grounds soon - thisisbristol.co.uk reads.
Bristol Rovers and Sainsbury's need each other. The club wants to move to a new, purpose-built stadium at the University of West England campus. Partnership with the University is one thing, but finding an investor for the current Memorial Stadium is crucial to secure funding as app. £60m is needed for a new ground. This is where Sainsbury's comes in as buyer and investor.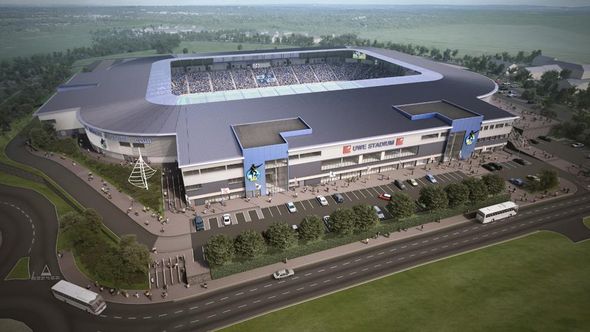 Photo: Bristol Rovers, University of West England
The retail chain has submitted planning application to the local council on May 4th, but for month's has been talking to local residents in order to gain their trust and support for the move. After having presented initial concept in December, Sainsbury's was receiving feedback and even now encourages all interested residents to give their comments.
Latest, revised version of the supposed development was presented to public on Saturday, May 19th. Most of the community seem to be very supportive and happy about their notes being included. Some still fear the store will generate traffic and noise during nighttime deliveries, but Sainsbury's claim they're ready to address these concerns as well.