issue 11 — May 30
Stadium news of the week
It's been a long time since we last added more new stadiums/designs in a week than there were days in a week. This finally happened now, which makes this newsletter more tasty than previous ones. Or so we think, check it for yourself!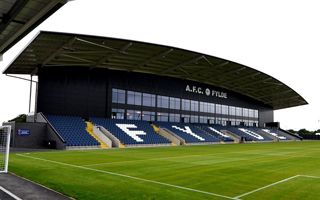 First things first: we now have three major English stadiums added, which we had been missing for years now. Possibly the most interesting one is Mansfield's Field Mill, the oldest operating league stadium in England and the very first one to hold a competitive game with floodlights. Even if over 40 years younger, Exeter's St James Park with its 113 years is also a stunning piece of history. And finally, the newest English non-league stadium in our database is Mill Farm in Medlar. All three worth knowing a little better.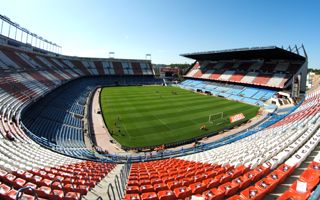 A lot is going on in Madrid where Estadio Vicente Calderón is now officially defunct and won't hold another game. Ever. That sounds so sad for a stadium which has always been one of our favourite Spanish grounds. Even more, last week we found out that the second major Madrid stadium is also passing away in its current form. Redevelopment of Santiago Bernabeu should begin this summer, likely to be completely revamped in 39 months.
Possibly the most surprising news of the past week is Zenit Saint Petersburg's plan of building a second stadium. Though the club claims it's only a reserve venue, it could easily serve as 'plan b', should the team's tenancy at the controversial Krestovskiy Stadion prove unsustainable.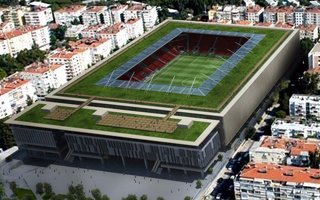 Speaking of surprises, also the Turkish president had one for everyone, banning the use of 'arena' in any stadium names for arguable reasons. We also have a much better piece of news from Izmir, the country's third largest city. Later into 2017 the agglomeration will have four stadiums (!) under construction - that's hard to beat!
Created by: StadiumDB.com | unsubscribe from this list