Cambodia: The Chinese take over at national stadium site
source: TheKhmerDaily.com / ThePhnomPenhPost.com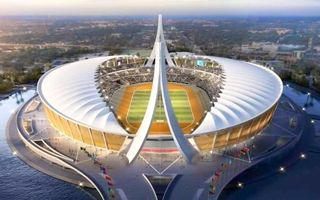 Chinese contractors are taking over on the future national sports complex site. Within three years they will deliver Cambodia's largest ever stadium.
Located roughly 15km north from Phnom Penh, the newly-created Russei Keo district recently saw the first phase of national sports complex delivered. This part, comprising an indoor arena (6,000 capacity), aquatics center (3,000) and smaller open-air facilities, was delivered at a cost of $38 million by the Cambodian government.
Now the crucial second phase begins as Chinese designers and contractors take over at the central part of what will be an 84-hectare (!) sports precinct. Outline of the future 60,000-capacity stadium's footprint is already created, now actual construction should follow.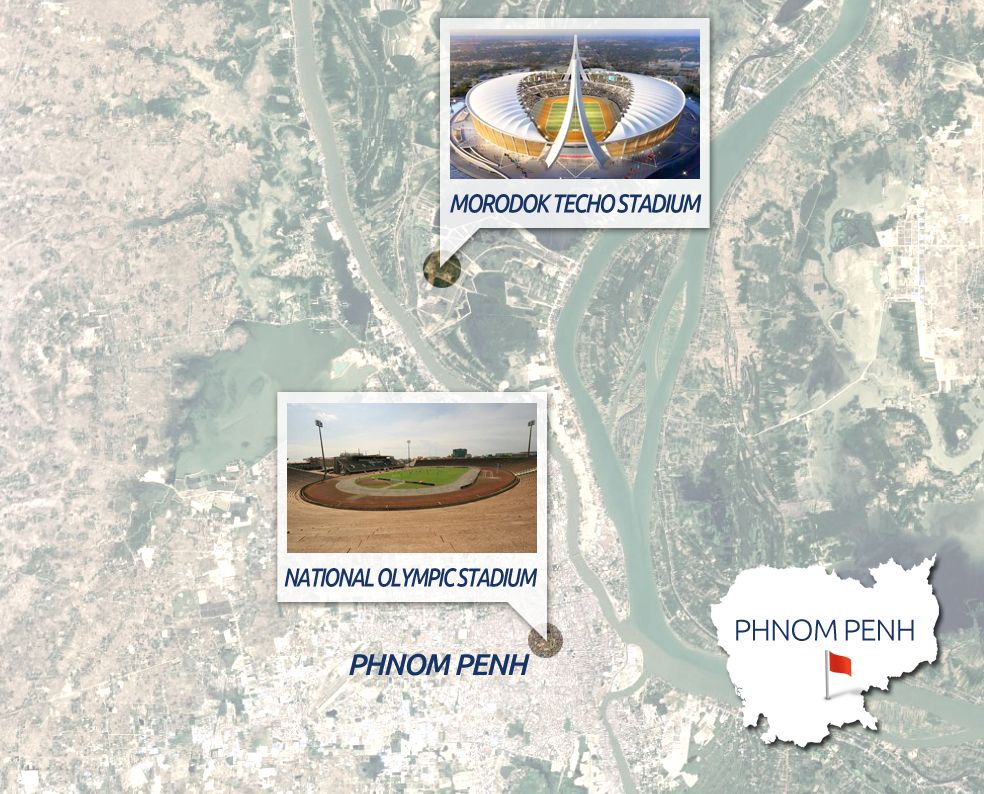 Building the boat-inspired structure will take app. 3 years, ending in 2020. This will allow Cambodia to host the 2023 South-East Asian Games. All of the stadium's cost ($100 million) is to be covered by the Chinese government, not as part of a loan or exchange, but rather a "gift", as The Khmer Daily described.
Future 60,000-seat national stadium will replace the existing Olympic Stadium in central Phnom Penh (shown on map). However, at this point it's not clear what will happen to the old ground after it becomes obsolete.